Enjoy Our
Thoughts
Shopping Local – Prim's Larder Essentials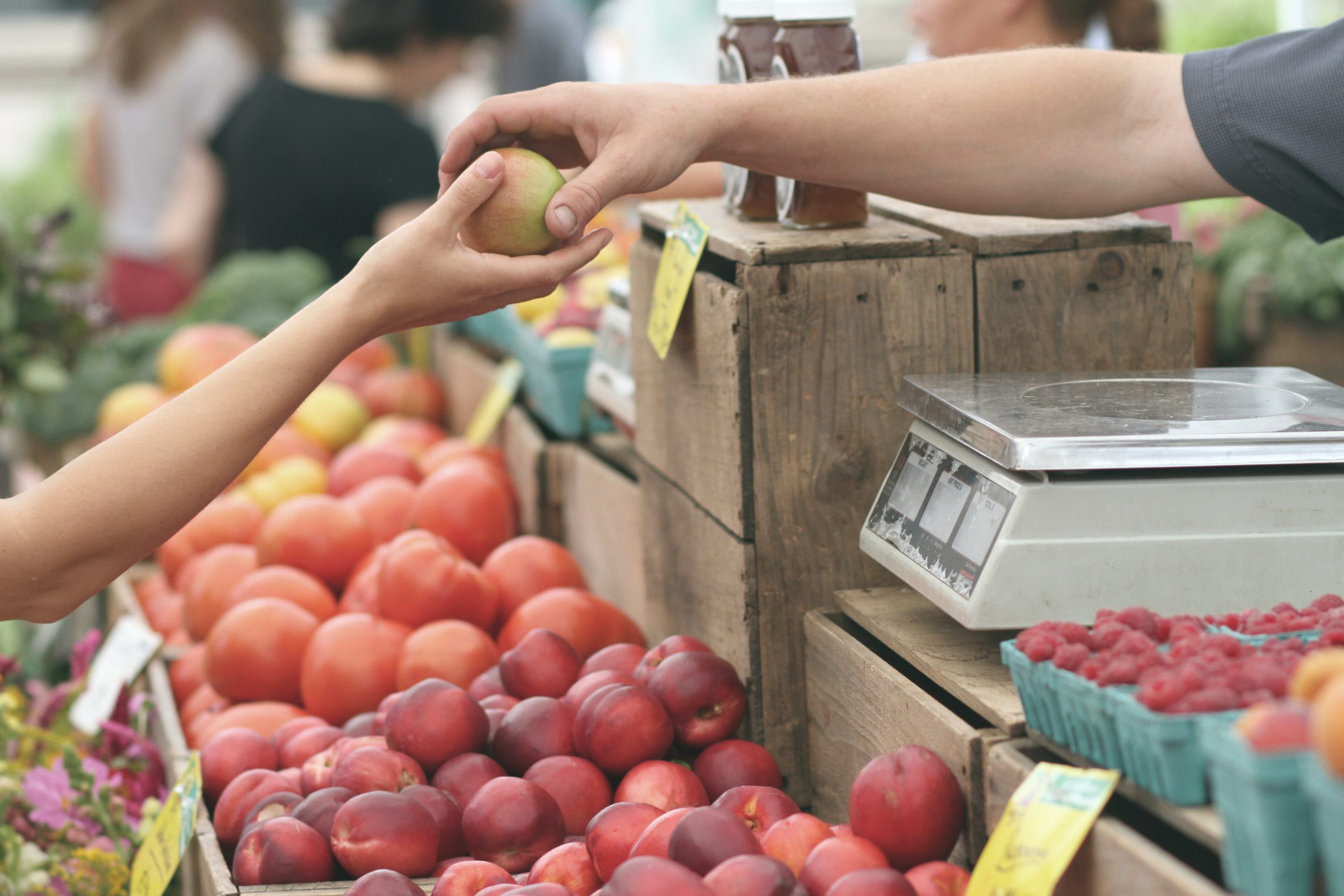 " Be the change you want to see in the world"
I have always loved this quote by Gandhi and have always tried to embody it with the choices I make but in this context I am going to change it to…
"Buy the change you wish to see in the world".
By this I mean to say that the way in which we spend our money can have a major influence in the world.
If we choose to buy more locally, that money stays in the local economy and supports UK manufacture as opposed to it ending up abroad. This is important as manufacturing is the heartbeat of a community and has a multiplying effect for the UK as a whole.
Totnes in Devon cleverly introduced it's own currency a while ago called "the Totnes pound" – an initiative that was part of the transition town movement whose vision was just this – to keep money in the local economy.
Shopping consciously, buying local for its quality and superior native nutrition is an important step in reconnecting not just to our food but also to the land and the biodiversity that depends on it.
I am always fascinated by other peoples shopping baskets when I am shopping for groceries and I am often asked:
What is on my shopping list in a typical week and what you can find in my larder.
I thought I would share my staple list with you and also some of my favourite places to shop in Dorset where I live in case you get the chance to go.
It all starts with a well stocked larder – " Failing to prepare is preparing to fail"
It is easier to eat well when you are prepared and can follow a recipe without finding that you haven't got everything you need!
These are some of my staples I wouldn't want to be without.
Organic Gluten free oats
Chia seeds
Almonds
Pumpkin seeds
Black sesame seeds
Sunflower seeds
Cashew nuts
Shelled hemp seeds
Organic tahini – packed with calcium
Peanut butter
Corn cakes
Oat cakes
Brown rice pasta
Buckwheat pasta
Rice noodles
Tamari
Seaweed
Buckwheat flour
Spelt flour – an ancient grain alternative to wheat
Coconut oil
Having a good range of nuts and seeds allows you to make your own milks, butters and snacks very easily and is a lot more cost effective.
When it comes to shopping I prefer small and local because you can usually be sure of quality and are far clearer on origin. Usually cost is given as the main reason for not shopping in this way but f you don't buy a lot of ready to go food and don't buy much meat it doesn't need to be an expensive affair.
I am lucky enough to live near to one of the oldest organic farms in the country called Tamarisk Farm, which is in West Bexington near the coast, by Bridport. Rosie who works there has an acre of land where she grows the finest organic vegetables. The farm also produces their own pea, rye and wheat flour as well as eggs, lamb, beef and pork all raised on their land. I put in a weekly order from Rosie of whatever is in season at the time and she picks it a few hours before I arrive.
I am currently enjoying rainbow chard, mixed salad/herb bags, cherry tomatoes, fresh basil, yellow and green courgettes, and cucumbers. I use all this for a lunchtime salad everyday which I combine with Somerset feta or goats cheese, some hummus and crackers.
Nearby in the Bride Valley is most charming farm shop you will ever see. It still runs as an honesty shop and it is stocked to the brim with lovely local produce including our muesli.
I buy my free-range eggs here, free range chicken and local honey.
For my staples I head to Fruits of the Earth, the best health food shop in the South West nestled just of South Street in Bridport.
As well as stocking up on staples like pasta, lentils and quinoa I Iike to buy halva (sesame and honey cake), Bombay mix and dark chocolate from here.
Fruit is something I always find the trickiest to buy and get the best quality when you do. Often farm shop fruit is a bit of a let down and has been hanging around for a while.
My preferred choice is called Fruit and Two Vege and it is in a village called Beaminster. They source the freshest local fruit and I like to get berries and plums when they are in season and apples every week. Alternative to that I would buy it in the supermarket focusing on what was in season in the UK.
This might seem like a lot of places to go but in reality I tend to go to two of these places a week and stock up for a couple of weeks at a time making my trips as efficient as I can.
The only thing I buy online is a monthly subscription to Chuckling Goat, which makes kefir. An important probiotic supplement which I find very effective and highly recommend.
I am also more than happy to take advantage of some of the incredible, fresh, high quality ready to eat food and have recently come across Bini's Curries made in Somerset with the finest ingredients and the most incredible taste. Her products are gluten free and vegan and have so much flavour!
So my top tips are:
Stay local
Buy less but buy quality and make sure it all gets eaten as we are currently throwing away a third of the food we purchase in the UK which is pretty catastrophic.
Keep a well stocked larder as it will help support a varied diet.
X Primrose