Enjoy Our
Thoughts
5 Ways to add more vegetables into your diet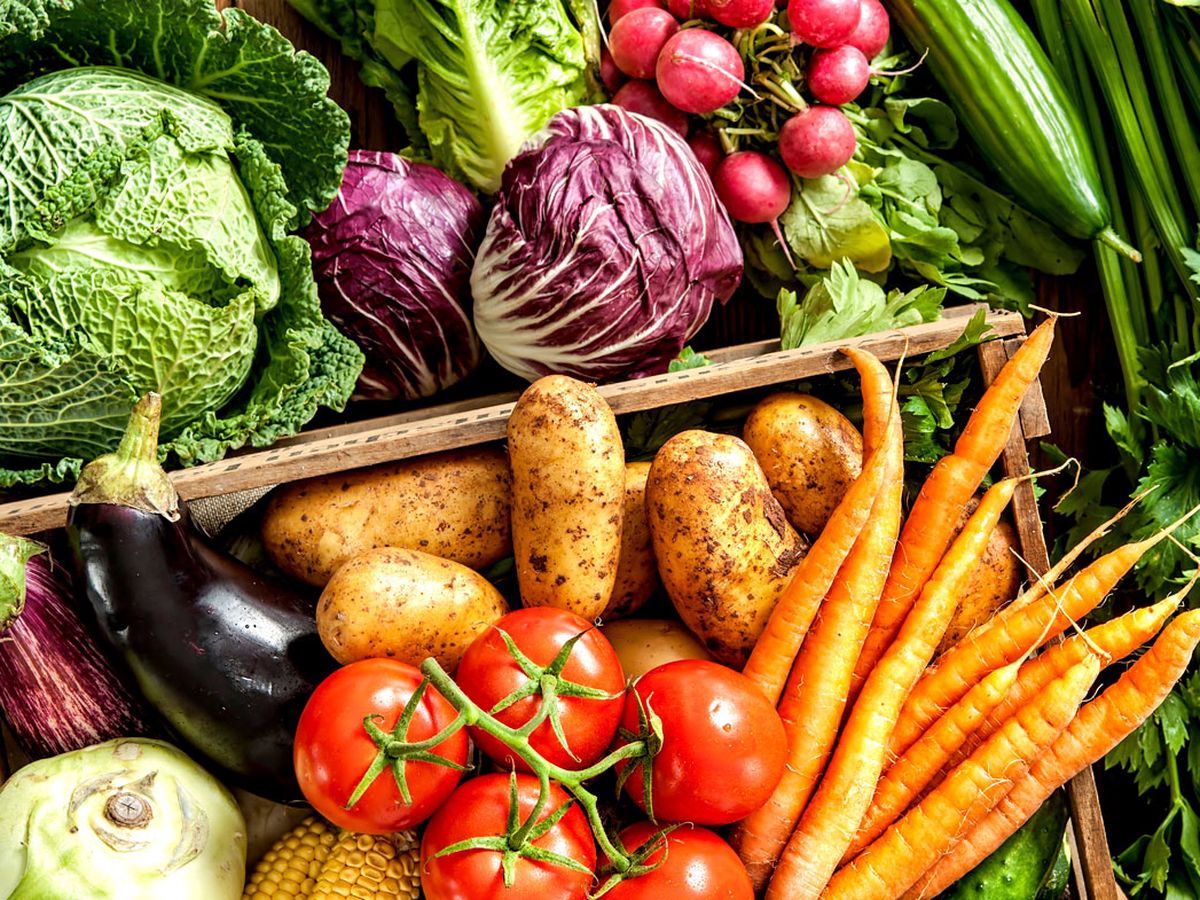 The humble vegetable. A crucial part of a balanced diet.
Shirked by many and loved by the few for so long it is great to see an increased appetite for our "greens" as the numbers of vegan and vegetarians grow in response to health, environmental and animal welfare concerns.
So how many vegetables should we be eating as part of a balanced diet?
Whilst I say "the more the merrier", you can't eat too many did you know there is an extraordinary effect of eating too many carrots which is a yellowish discolouration of the skin, a condition called carotenemia, which is most noticeable on the palms and soles! Sounds extraordinary doesn't it.
So perhaps we take heed of the government dietary guidelines which suggest we should be eating a minimum of 400g of vegetables everyday as adults or 5 x 80g portions. We are reminded of this with the unforgettable "one of your 5 a day" slogan which we are all familiar with on product packaging.
Fruit and vegetables should make up half your plate at any given meal – approximately 30% vegetables and 20% fruit so we are told.
But how easy do you find this?
For many this is a simple and enjoyable undertaking but I believe this is down to being able to prepare and/or cook our vegetable friends in a delicious flavour filled way. This can often be a great skill with the average lack lustre specimens we find in our supermarket that have often been picked weeks before they land on your plate.
I believe the key to increasing your intake of vegetables is to choose locally sourced and seasonal varieties.
You can immediately taste the difference between a carrot grown by your local farm shop or vegetable box provider and the ones from your supermarket. Most importantly as an advocate for organic you are more likely to find truly organically grown vegetables in these places whose taste isn't hindered by a barage of chemicals.
Carrots that actually taste of carrot! Amazing.
Equally it is important to remember as we begin to reduce our salt and sugar intake in our diets our taste buds are heightened once more and the subtle flavours of vegetables that have been lost from us due to our diet then return.
So now we have rediscovered our interest in vegetables how can we more easily incorporate them into our diet?
Here are a few ideas to inspire you.
Savoury and Sweet
When we think of a vegetable we often think of them as savoury additions when in fact so many vegetables are very versatile and can be incorporated into a variety of more sweet dishes.
Beetroot for example works well in brownies, carrot in cake and biscuits, courgette in muffins.
Often their use minimizes the use for excess sugar and binders and forms a welcome high fibre addition.
Take a look at the recipes on our website for some great ideas to inspire you such as our carrot waffles!
Whilst at PK we make muesli using you can likewise try grating fresh carrot and apple into your bowl of oats and soak them over night as a bircher mixed with warming spices of cinnamon and ginger for a wholesome start to your day.
Sunday Preparation
So often the time factor has a huge part of play on our creativity and inclusion of vegetables in our diet. A nice way to overcome this whilst also providing yourself with easy lunch options for the week is to prepare 3 or 4 chosen vegetables on a Sunday and store in boxes to make up a healthy meze during the week. Roasted sweet potatoes, peppers and courgettes work well for this mixed with herbs and spices.
Vegetable noodle anyone?
Often the way we prepare our vegetables can turn them into something else! What do I mean by this?
Well.. courgettes and sweet potato can be spiralised into noodles which combined with a nice sauce could replace flour noodles and pasta.
Cauliflower can be breadcrumbed and used as a flour or rice substitute. There are some great recipes for cauliflower pizza now.
Even simply grating carrot and beetroot together can make it more palatable as a salad addition topped with some crunchy roasted seeds.
Go Raw
Fresh, raw vegetables are very high in enzymes which are crucial for optimum digestion and often far more flavoursome often than the cooked ones. Snack on carrots, celery, cucumber, thinly sliced beetroot, radishes dipped into hummus, dukkah or runny cheese and nibble on freshly podded peas and broadbeans in season. Delicious…
Blend
If you prefer the art of disguise then blending might be the answer, either into a smoothie, juice or soup.
Now it is summer time why not try a refreshing gazpacho.
Or check out a smoothie recipe from our website.
Absorption
When we think of getting our vegetables down us we think of putting them in our mouth but another organ of assimilation is our skin.
We forget our skin is the largest organ of our body and absorbs what it touches. Therefore we can absorb nutrients and benefits of vegetables when we use them on our skin.
Some great examples of these are:
Avocado face mask – used by the Mayans as an anti-wrinkle cure this leaves the skin feeling super soft as it absorbs the vitamin A and E within it.
Cucumbers pureed with a little honey are cooling and hydrating for the skin reducing redness.
And thats a wrap..
My last contender is a clever replacement for bread. A Korean concept but easily adopted, the art of using seaweed sheets or lettuce leaves to wrap your sandwich ingredients. Especially good if you have gone gluten free or given up bread!
It is Summer so there is no better or more abundant time to go green and be experimenting with delicious seasonal vegetables.
But if all else fails you can always reach for a bowl of our muesli!
X Primrose