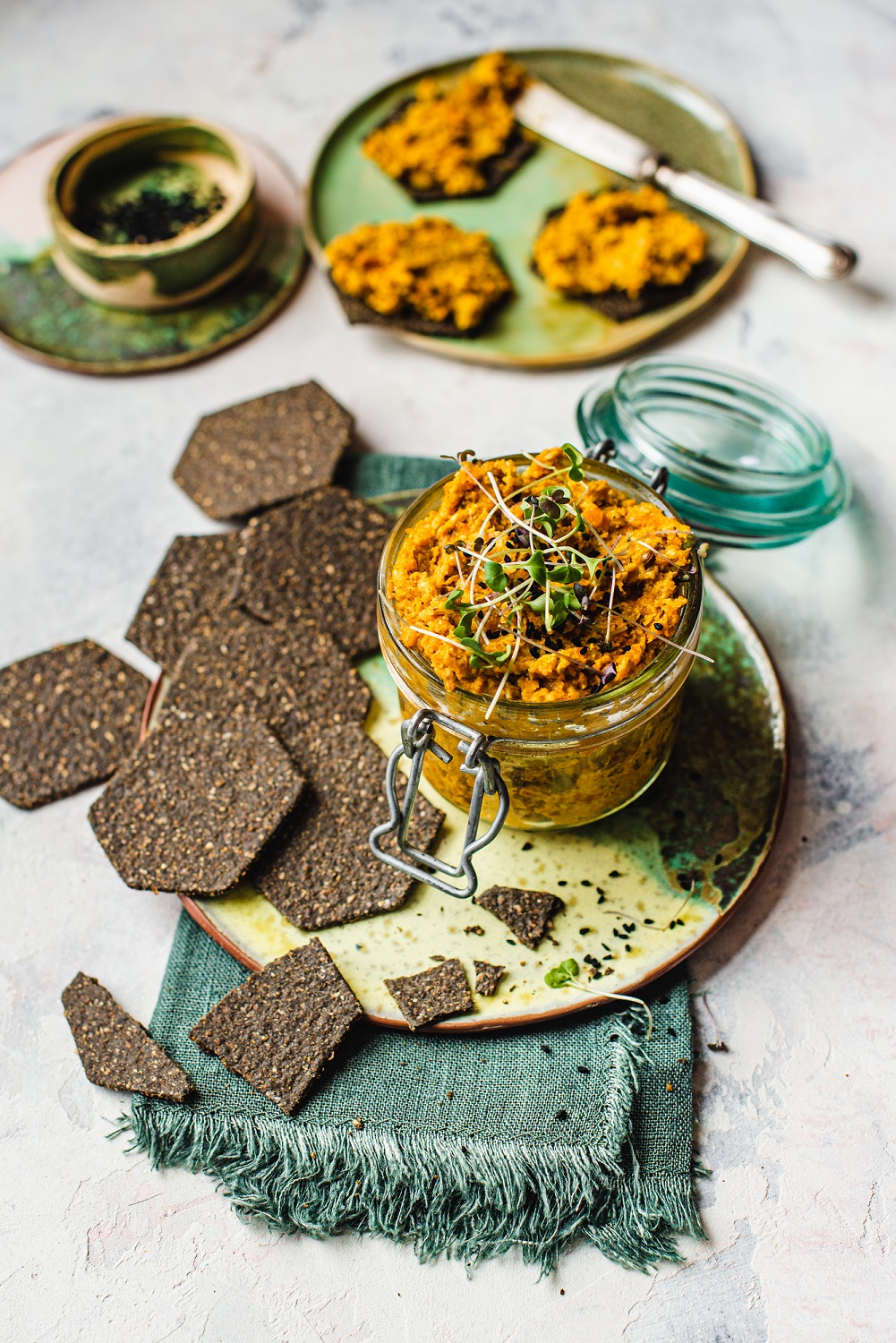 Spiced Carrot Pâté
September 10, 2019
Makes 1 jar
500 g carrots, peeled and chopped
6 garlic cloves, peeled
2 tbsp olive oil
1 tsp cumin seeds
1 tsp coriander seeds
1 tsp ground harissa
1/2 tsp salt
1/2 cup Primrose's Kitchen Organic Raw Carrot, Apple & Cinnamon Muesli
1/3 cup walnuts, soaked overnight in the fridge
1 tsp nigella seeds
juice of 1 lemon
sea salt and freshly ground black pepper, to taste
To serve:
micro herbs
bread or crackers
Line a baking tray with parchment paper.
Preheat the oven to 180 degrees.
On the baking tray, toss chopped carrots and garlic cloves with oil and spices.
Roast until carrots are tender – about 35 minutes.
Place roasted carrots and garlic in a food processor or a high speed blender.
Add the muesli, walnuts, nigella seeds and lemon juice.
Process until mostly smooth – you want to maintain some texture.
Taste and season with salt and black pepper, if needed.
Top with micro herbs before serving.
Serve with crackers or rustic bread.