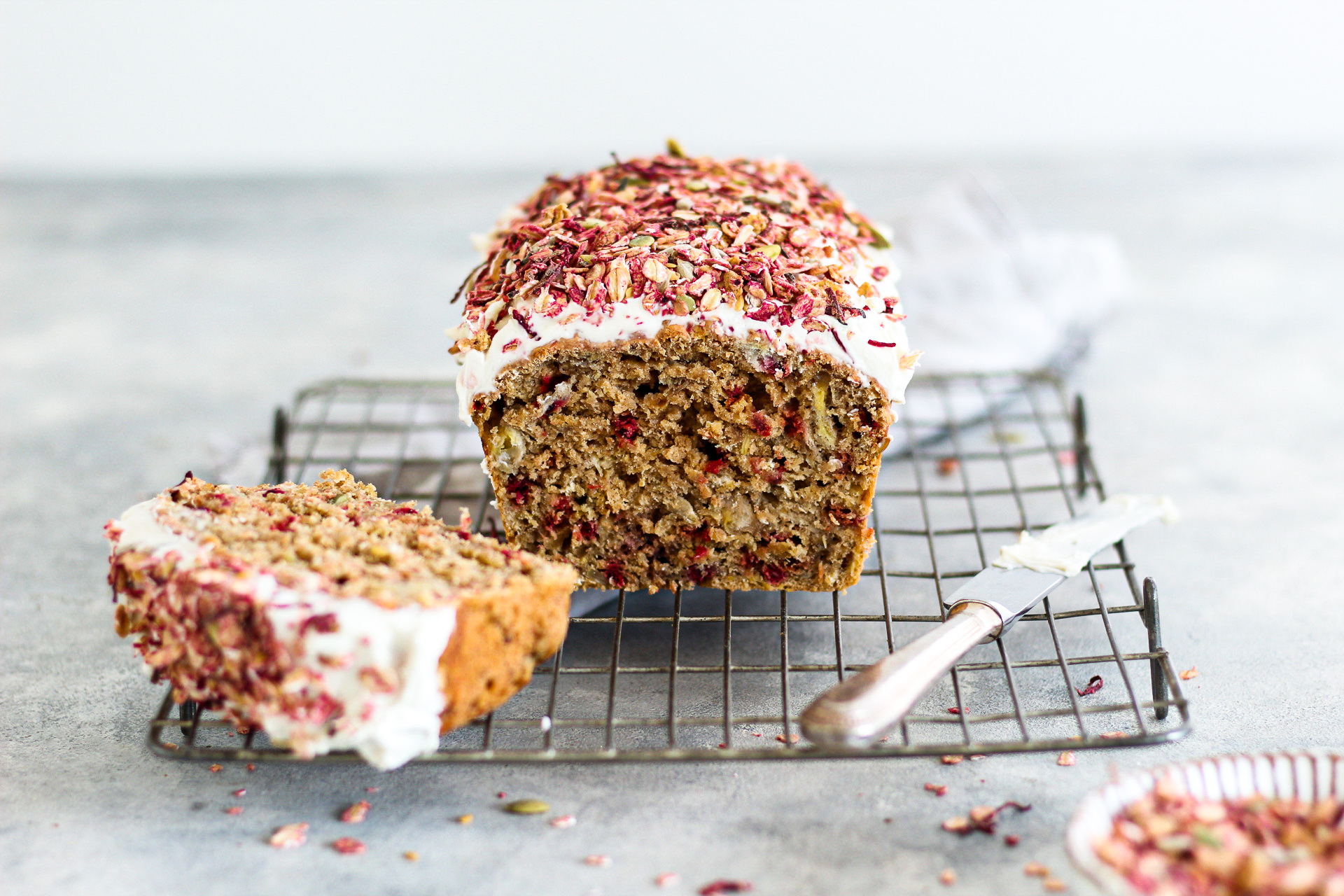 Beetroot and Ginger Banana Loaf
November 5, 2019
Ingredients
80g Primrose's kitchen Beetroot and Ginger Muesli (plus more for sprinkling)
3 medium bananas (mashed)
1 large beetroot (cooked and grated)
50g light brown sugar
300g self-raising flour
175ml dairy free milk
1 teaspoon of ground ginger
1 teaspoon of ground cinnamon
¼ teaspoon of ground nutmeg
Pinch of salt
150g dairy free cream cheese alternative
Method
Preheat oven to 180°C/356°F, and line or grease a loaf tin.
In a large bowl, start by combining mashed bananas and dairy free milk.
In another bowl, combine muesli, light brown sugar, self-raising flour, ginger, cinnamon, nutmeg and salt.
Poor dry ingredients into wet and combine, before folding in the grated beetroot.
Empty mixture into loaf tin, cover with foil, and place in the oven to cook for 30 minutes.
Remove foil, and bake for a further 20 minutes until a toothpick comes out clean.
Leave to cool before covering with cream cheese alternative, and sprinkle with more muesli.
Slice and enjoy!