Having had a youth of chronic fatigue, M.E and poor digestion, Primrose Matheson set out on a mission to understand her body and what was needed to maintain it in perfect health. This led her into Naturopathic and Complementary health studies and a degree in Homeopathy the knowledge of which she has used to design natural and wholesome food. She started with muesli as breakfast is (as a nation) our favourite meal of the day due to its quick assembly and had a desire to make it into a healthy food for any occasion, not just first thing in the morning.
By including ingredients you might associate more with lunch or dinner such as beetroot and carrot she wanted create a versatile health food that tasted great and could be eaten as a healthy snack whatever time of the day. Ideally for a more balanced diet we should be eating as much or more fruit and vegetables than we do grains. See the Eatwell plate to give you an idea of the daily intake of the various types of food we should be eating.
From this it seemed logical that if she was going to add a healthy ingredient like vegetables why not add other nutritious ingredients not found in breakfast muesli that support good health.
By incorporating beneficial and thoughtful ingredients into our muesli we at Primroses kitchen hope to make keeping a balanced diet easier. For an insiders look at what is good about our ingredients see our 'Ingredients page'.
Since then she has developed new products in order to make healthy eating a little easier and encourages her customers to empower themselves through the food they eat and listen to their bodies.
"We are constantly told what we should and shouldn't eat, I ask people to listen to their body. If something makes you feel good and energised then eat it, if it does the opposite then don't- it sounds simple but we have forgotten how intelligent our bodies are and when we listen to our bodies and make changes to our life we feel empowered. Everything in our life offers us an experience to grow from, when we find the answers within ourselves I believe we have found the root of happiness".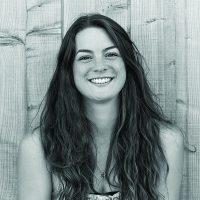 Nikki
Dispatch & Logistics
Nikki lives her boyfriend Chris, a local tree surgeon, in a village close to PKHQ, though we suspect that the ultimate love of her life is Razer, her 11 year old Thoroughbred Exracehorse! Alonside the horse Nikki has two cats, two dogs and some rescued battery hens. When she is not playing with one of her four legged friends she believes the perfect day should include chocolate and the Lord of The Rings movies.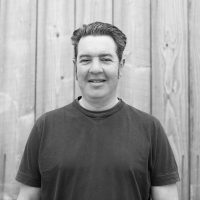 Richard
Production Assistant
Richard lives locally and is married to Sam, they have a lovely rescued Heinz 57 dog called Ruby. Richard collects and sells motoring antiques, vintage bikes and motorcycles and enjoys restoring classic cars, his favourite is his Supercharged MG Midget. Richard fills his spare time with cooking using locally sourced and foraged ingredients, and he also brews his own beer in his home microbrewery (one of his best brews so far is Wonston Weedkiller, made with nettles!).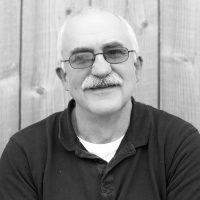 Steve
Production Assistant
Steve lives down the road with his wife Cynthia, they have two dogs, a Springador called Will and a Labrador called Max. Steve likes to make the most of the Dorset countryside by spending his spare time photographing the local landscape, he also enjoys target archery. Steve is interested in military history and his favourite book of all time is Catch 22 by Joseph Heller.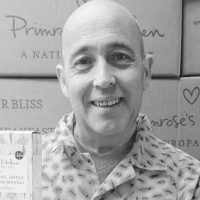 Billy
Production Assistant
Billy lives nearby with his partner Suzanne and their rescue Cocker Spaniel, Bella. A keen gardener and jam chef, Billy also enjoys his weekly Dance Fit class and is very proud of his shapely calves. Billy's favourite things are the three C's… Cheese, Cricket & Cider!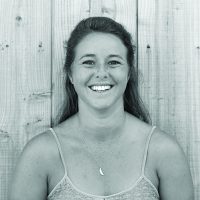 Phoebe
Sales & Marketing Manager
Phoebe lives in Dorset with her Labrador Rufus & Cocker Spaniel Boodi. In her spare time she likes to get up early for a peaceful paddle board at Studland before indulging in an ice cream! In the winter Phoebe loves a chilly coastal walk before enjoying red wine, a roast and a roaring fire.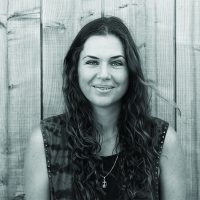 Anna lives close by with her partner Rob. They have Myrtle plus two collies, a cat and some sheep. Anna loves running around the Dorset countryside and along the beautiful Jurassic Coast, she is a member of the Dorset Doddlers running club. She likes veggies, especially spring greens, broad beans and hot green chilli and she loves a glass of vegan white wine.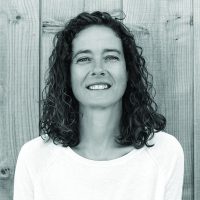 Donna spends most of her spare time trying to keep up with her young sons, Toby and Sam, and has developed amazing Lego building skills. Donna loves a cosy winter Sunday with fires lit, a roast in the oven and pyjamas until tea time.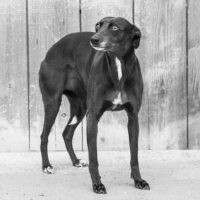 Her favourite vegetable is avocado. She loves little treats of granola and running round in the fields at Eden Park.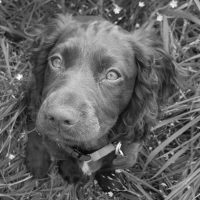 Myrtle loves walkies through long grass and running at full speed down country tracks.  She lives about a mile from PKHQ with her best buddy Skye the border collie.  Myrtle's favourite food is gravy bones, she will do anything for them.  One day when she is older she hopes to complete a trail half marathon with Anna.