The Naturopathic Lifestyle…
Naturopathy for me is about balance in all areas of your life from the food we eat, the exercise we take, the environment we place ourselves in and the people we surround ourselves with.
For us to flourish there must be a healthy balance in all these areas.
Its not about extremes but instead encouraging a broad understanding of how all the different variations effect us on a unique individual level so we can make the right choices for us.
With understanding comes empowerment and then comes real change.
That is why we offer a range of products that suit lots of preferences as there is no ONE way..
Environmental Responsibility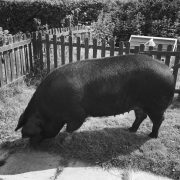 At Primrose's Kitchen we believe that our environment is just a reflection of ourselves.
Loving, preserving and protecting our environment come only from honouring ourself in the same way.
"Be the change you wish to see in the world" Gandhi
Living and working in the beautiful Dorset countryside, I really appreciate how lucky we are to have these unspoiled areas of nature than can revive and uplift us.
Therefore in order to reduce the impact of waste on the planet Primrose's Kitchen are continually looking at ways to evolve packaging so it is fully recyclable or compostable. Any food waste is given to Fern, a local Dorset pet pig to enjoy!
Organic farming is sustainable farming and we believe organic farmers need to be supported in order to bring it back to mainstream for everyone to enjoy. This is why all new Primrose's Kitchen products are Organic.
We also support the charity Surfers Against Sewage on our boxes. They are doing inspiring work to clear up our Seas.

Ingredients and a Naturopathic diet
What are the principles of Naturopathy?
A naturopathic diet follows the six guiding principles of naturopathy:
Trust that the body can heal itself
Identify and treat the cause
Treat the person as an integrative whole
Use non-harming and non-invasive techniques
Focus on overall health, wellness and disease prevention
Use education to allow people to take responsibility for their health
Have a look at our ingredients and find out what is good about them…