Skincare Products Awareness- check them out.. by Fiona Waring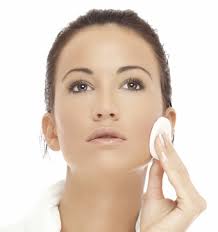 Dear All,
Thank you for being interested in what's happening in my newsletter this month.
This was a newsletter I put together last year but it is a subject which I try to highlight as much as I can. When we spend so much time and effort on trying to eat healthier food, why do we place toxic products onto our skin. The skin will still absorb this into our body.
With Christmas approaching oh so quickly.  Just some tips if buying gift packs for Family and friends, or perhaps use this opportunity to make a change from your toxic skin cream to a product which will cause less damage.I find it amazing that the Food Standards Agency will not allow so many chemicals into food we eat but turn a blind eye to products we put onto our skin. Material absorbed by your skin through a skin care product is eventually fed into the bloodstream. The skin is the body's largest organ and has amazing absorption abilities. Most people view their skin as a barrier to the internal body, but the reality is our skin is like a sponge: completely soaking up the environment around it.
If the ingredients in your current skin care products sounds like a scientific lab, as oppose to items grown organically by nature, you may want to reconsider other options.
Even if you do not have a negative reaction to a product, this does not necessarily mean that the product is safe for you. Some of the most common ingredients in skin care industry have been linked to allergies, reproductive issues and other unwanted effects. These ingredients eventually accumulate within our bodies as they are absorbed through our skin. An ingredient may not cause an immediate negative reaction after you apply it to your skin – however that does not mean the culmination of that ingredient over time will not have a harmful effect.
Better products are truthful in their marketing claims and free of potentially worrisome ingredients. Some products might make claims like "gentle" or "natural," but since the government does not require safety testing, personal care product manufacturers can use almost any chemical they want, regardless of risks.
Know the ingredients in your personal care products
The FDA requires that all skincare companies list their ingredients in order of highest concentration first. Learn to read your lotion labels.
Paraben
This is also known as Methylparaben, Propylparaben, IIsoparaben, Butylparaben. Parabens are a group of chemicals widely used as preservatives in the cosmetic and pharmaceutical industries. They have been linked to possible carcinogenicity, as well as an estrogenic effect from being exposed to thecontinued use of parabens as preservatives. The US Environmental Protection Agency (EPA) in their report "Pharmaceuticals and Personal Care Products in the Environment: Agents of Subtle Change?" reported that the parabens—methyl, propyl, butyl and ethyl displayed estrogenic activity in several tests. It is a medical fact that estrogen stimulates breast cancer and anything absorbed through the skin may be as high as 10 times the concentration of an oral dose. There have been no successful studies to show that repeated and prolonged use of paraben is safe. It is a low-cost synthetic preservative for which many large cosmetic brands have tried to fund study to prove that prolonged usage is safe; all studies failed. Parabens are used in over the counter personal products as a preservative to extend the shelf life of the product. These chemicals can be found in face, body moisturizers, body wash, and cleansers.
Phthalates
A truly toxic skin care ingredient. Dibutylphthalate (DBP, DEP, also butyl ester) helps skin care absorb into skin. DEHP has been classified as a "probable human carcinogen" by the EPA. The Department of Health and Human Services has also classified DEHP as a potential carcinogen. L'Oreal is the only cosmetic company to discontinue the use of this chemical in Europe, only due to severe allergic reactions. L'Oreal in the United States, as well as many other companies continue to sell and use this harmful chemical. We prefer skin care that may take longer to absorb, rather than a product that absorbs rapidly, while injecting phthalates into our skin cells. Do not use it.
Petrochemicals
Almost all skin care products contain synthetic substances – petroleum (chemical) based. Watch those lip balms like Vaseline. Studies have found that oral and topical application of petrochemicals in rodents resulted in anemia, kidney degeneration, and nerve damage to the brain and spinal cord. Even more disturbing was that several animals died before the study ended! Are you shocked that people still use these chemicals on their body? Some synthetic colors, such as FD & C Blue No. 1, are suspected carcinogens. Behentrimonium Chloride, Guar Hydrosypropyltrimonium Chloride, Linoleamidepropyl PG-Dimonium Chloride Phosphate are toxic ammonium compounds for which concentrations as low as 0.1%. In the past little, was known about the long term exposure to petrochemicals. However, today we know that many of the household cleaning products, home furnishings and our food supply is loaded with petrochemicals, and this is linked to the rise in cancer, along with other diseases.
Cosmetic Fragrance
Artificial fragrances are made from petroleum or coal which degrade in the environment and cause skin irritations. Cosmetic fragrance is made with cheap synthetic chemicals which replicate the natural aroma of products which already exist in nature. Companies use them because it is cheaper than using the natural scent
Sodium Lauryl/Laureth Sulfate
Also known as Sodium Lauryl Sulfate (SLS) or Sodium Laureth Sulfate (SLES). This is the second most concentrated ingredient in shampoos. Take a look at your cleanser or shampoo and you will find SLS is second or third on that all important ingredients. Simply disgusting. It is also in many so called sensitive eye removing creams and it is a known eye irritant. It is used in concrete floor cleaners, engine degreasers, car wash detergents, and just about every soap and shampoo on the market. In the same way as it dissolves the grease on car engines, sodium lauryl sulfate also dissolves the oils on your skin, which can cause a drying effect. According to the Journal of the American College of Toxicology, Vol. 2, No. 7, l983, SLS is a mutagen. In sufficient amounts, it is capable of changing the information in genetic material found in cells. It has been used in studies to induce mutations in bacteria. It denatures protein, impairs proper structural formation of young eyes, creating permanent damage. SLS can damage the immune system. It can cause separation of skin layers and cause inflammation to the skin.
Diazolidinyl Urea or Iodopropynyl Butylcarbamate
It is chemically related to imidazolidinyl urea and is a formaldehyde releaser used as a preservative. It was International Agency for Research on Cancer to its highest toxic class, IARC 1 (known human carcinogen). Formaldehyde is classified as a probable human carcinogen by the U.S. Environmental Protection Agency, which provides sufficient evidence that formaldehyde causes nasopharyngeal cancer in humans by the International Agency for Research on Cancer. The label on your skin care product may not list "formaldehyde". The following ingredients break down and release formaldehyde: diazolidinyl urea (or 3-diol diazolidinyl urea) 2-bromo-2-nitropropane-1 (or bronopol) DMDM hydantoin. It has been banned in Europe, after studies concluded that effects can result in: carcinogen, causes allergic reactions and contact dermatitis; headaches; irritates mucous membranes; damaging to eyes; linked to joint and chest pain; depression; headaches; fatigue; dizziness and immune dysfunction.
How to read a label
Every personal care product must list its ingredients. Here's how to navigate the label:
Start at the end, with preservatives. Avoid:
Words ending in "paraben"
DMDM hydantoin
Imidazolidinyl urea
Methylchloroisothiazolinone
Methylisothiazolinone
Triclosan
Triclocarban
Triethanolamine (or "TEA")
Check the beginning of the ingredients lists, where soaps, surfactants, and lubricants show up. Try to avoid ingredients that start with "PEG" or have an "-eth" in the middle (e.g., sodium laureth sulfate).
Read the ingredients in the middle. Look for these words: "FRAGRANCE," "FD&C," or "D&C."
For grown-ups
Many parents pay more attention to their kids' environmental health than their own, but adult bodies can be affected by toxic chemicals, too.
Just for kids
Extra caution is in order for kids because, pound for pound, they are exposed to more contaminants in everyday products than adults. Their immature metabolism and organ systems are typically less capable of fending off chemical assaults. Even subtle damage to young bodies can lead to disease later in life.
Top five tips for kids:
Use fewer products and use them less often.
Don't trust ad hype. Check ingredients.
Buy fragrance-free products.
Avoid the use of baby powder.
Always avoid top six chemicals of concern for kids:
2-Bromo-2-Nitropropane-1,3 Diol
BHA
Boric acid and sodium borate
DMDM Hydantoin
Oxybenzone
Triclosan
Some known brands that contain at least one of the above ingredients:
Clinique
Aveda
Mac
Avon
Body Shop
Lush
Dermologica
Lancome
Simple
Nivea
Vaseline
E45
and many more
Choose instead
Neals Yard www.nealsyardremedies.comgreat make up range as well as personal care products. Love Christmas Gift Packs. They do a great mens range as well.
Enchanted Plants Lovely local shop selling natural soaps, shampoo and skincare
Nutri Centre Supply:
Avalon Organics – lovely shampoo and conditioners
Green People – lovely babies range
Faith In Nature – lovely shampooo and conditioners.
Bees – great lip balms
Jasons Natural – for suntan lotion, body wash and cream.
Or try this website to find out more information:
So avoiding toxic skin care ingredients will eventually make you healthier and reduce exposure to toxic chemicals? While we know there is no way to completely avoid harmful chemicals in our everyday life (such as pollution, smog) you can avoid some harmful ingredients in your skin care – such as fragrance or parabens. You'll be doing your body a great favor. Healthy skincare is something that is so easy to choose. Just do it – its just a matter of choice.
Gift vouchers available for that special gift. Also please see my website for my New Year Detox Offer!!
Regards,
Fiona Waring
M: 07957 267 964
T: 01747 855 934
E: eatyourgreens@fionawaring.com
W: www.fionawaring.com