Pose of the Month- September -Ardha Chandrasana (Half-Moon Pose)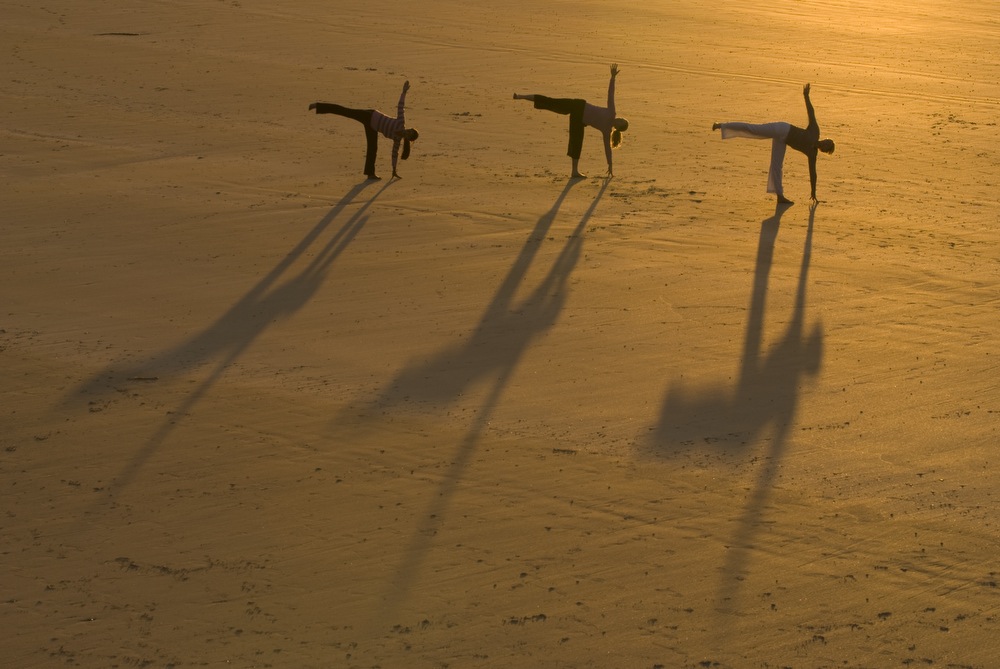 Pose of the Month – September – by Emma Despres
 Autumn is slowly arriving, bringing with it that wonderful autumnal crispness and changing light as the trees start shedding their leaves and the landscape becomes awash with all those beautiful autumnal colours of purple, crimson, gold and auburn.
This is a great time for us to accept Nature's gentle nudge to savour the beauty, slow down, reconnect and care for ourselves and others after the activity of the summer season.  It is a time of blessings and of harvesting, of letting go and of new beginnings.
Soon we will be celebrating the Autumn Equinox on the 22nd September when we experience a time of equal day and equal night.  The purpose of celebrating the Autumnal Equinox is twofold; firstly we want to give thanks for all our blessings and achievements, and secondly we want to project for the ability to maintain that which we possess – it does no good to manifest a goal if you cannot hold onto it.
At this point, your goal should have manifested, or at least be well within your reach.  Technically, this is a time to give thanks for all the blessings you have received throughout the year.
On our Yoga mats it is a good time to ground down and centre ourselves as the energy shifts with the changing season, balancing as nature too balances and opening our heart by way of giving thanks for the blessings of the Universe.
Ardha Chandrasana (Half-Moon Pose)
This is one of my favourite poses, fantastic to encourage that present moment experience.
Benefits
Strengthens and tones the legs
 Strengthens and tones the hip and torso of the extended side;
Opens the chest encouraging respiration;
Loosens the shoulders;
Builds concentration and focus;
Strengthens the hip abductors;
Balance is improved.
Encourages a sense of lightness and grace.
Contraindications
Pregnancy – after the first trimester, this pose should be practised with modifications;
Those with knee problems should approach with caution.
Photography by Nick Despres, please see www.nickdespres.com