Pose of the Month- October-Parsvottanasana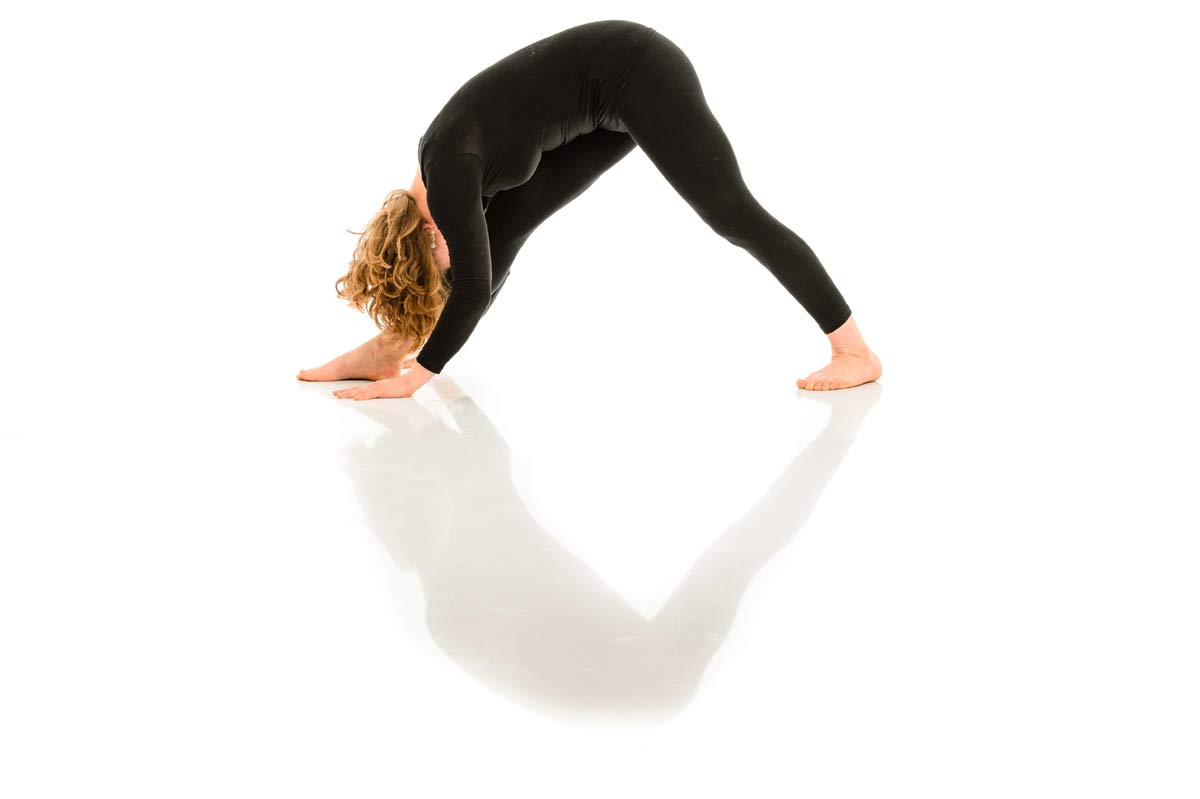 Pose of the Month – October – Parsvottanasana (Intense side stretch pose) , by Emma Després
What an incredible Indian summer we are having here in the UK, I have never known anything like it, so unseasonably warm so that today, the beginning of October, I have been able to sit on the beach and indeed swim in the sea in warm sunshine!
Still the mornings and evenings are cooler and the nights have been drawing in so that there is no doubt that the season is changing and very soon autumn will be in full swing.  The Equinox has been and gone and the moon is waxing and no doubt bringing with it more unsettling energy off the back of all the Super Moons this year.
Still this is all part of the greater good as the Universe shakes things up a little and encourages us to step outside our comfort zone and step into our power, fulfilling our true potential and realising the connected nature of all life.  I am witnessing this unfolding all around me and what perfect timing, because on a personal level and with Samhain (All Hallows' Eve) fast approaching, this is indeed the time to re-evaluate your life and goals.
Furthermore, you should start to see the manifestation of the intention you established at the beginning of the year. It is important to protect this and stay present with it, gracious then, for it is difficult to put energy into new goals until you have firmly established the older ones first.
As such it is a time to gently retreat, grounding the energy of manifestation by keeping feet firmly planted to the earth and resisting the temptation to rush ahead, allowing events to unfold instead, trusting in the process and remaining committed to your truth.  Furthermore it is essential to nourish yourself and strengthen your immune system in preparation for the wintery months ahead.
With the evenings drawing in, this is the perfect time to roll out the yoga mat and pick up on your practice again, establishing a stable foundation and internalising your awareness. Parsvottanasana is a fabulous pose for this changing season because not only does it encourage balance and grounding, but it allows you to turn your perspective within and centre your heart in the moment.
Benefits
Calms the brain
Stretches the spine, shoulders and wrists (in the full pose), hips, and hamstrings
Strengthens the legs
Stimulates the abdominal organs
Improves posture and sense of balance
Improves digestion
Contraindications
High blood pressure
Back injury
Photography by Nick Despres, please see www.nickdespres.com