Pose of the Month- June – by Emma Despres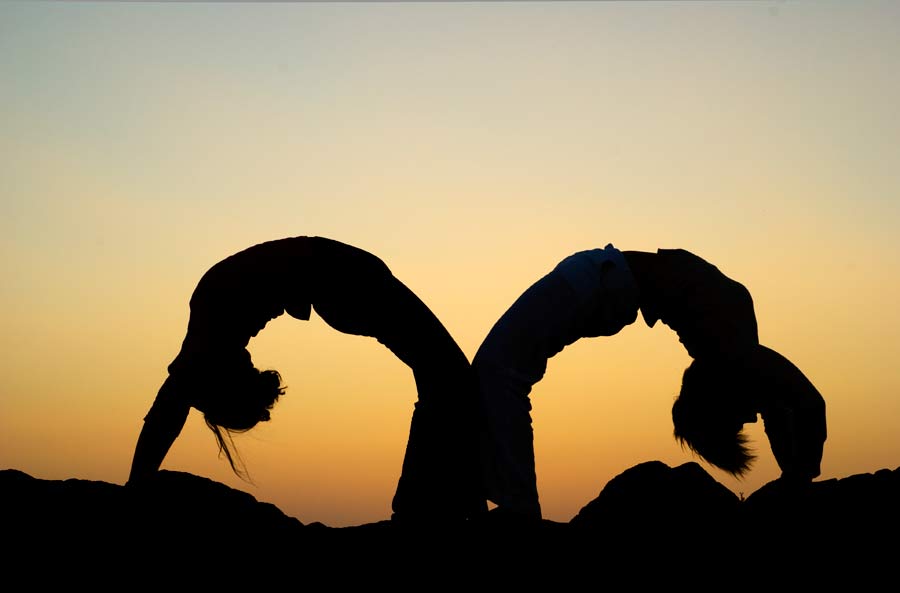 Pose of the Month – June – by Emma Després
I love the month of June, with all its light and the green and lush landscape to say nothing of all those yummy berries, so plentiful at this time of year.  So too the warmer weather, hoorah, as we transition from Spring to Summer.
Of course June brings with it Midsummer, one of my most favourite days of the year.  This wonderful event, the Summer Solstice is celebrated on 21 June and is the longest day and shortest night of the year.  This festival is concerned with both fire and water because from this point onwards, the sun will decline in its power.  The symbol of fire represents keeping the fire alive and water is used for ritual blessings of individuals, sacred wells and springs.
Another symbol used at this time was the wheel – the turning of the wheel suggests the turning, or progression, of the seasons. Wheels were decorated with flowers and lighted candles placed on top of them.  These were then taken to the water and set afloat.
Symbolically Midsummer is the time to nurture your goals or efforts for the year, which should now be within your range.
Essentially this is the time to let your inner child have fun, getting out into nature, dancing around the fairy ring or in the moonlight, basking in the energy of the sun, swimming in the sea to cleanse your energy, opening your heart to the sky, embracing the changing wheel of life and enjoying the glory of this light filled time!
This is a perfect time to practice the wheel pose, also known as Urdhva Dhanurasana  (Upward Bow Pose)
Benefits
Increases flexibility and range of motion in the spine;
Strengthens the shoulders, arms, wrists, legs and spine;
Opens the chest and shoulder girdle;
Gives great vitality, energy and a feeling of lightness;
Helps to remedy reproductive disorders in women;
Helps to cure headaches and migraine;
Beneficial for the nerves and the glands;
Opens the heart and makes one feel quite alive.
Contraindications
High blood pressure and glaucoma;
Shoulder or wrist problems;
Low back injury;
Stomach ulcers and intestinal disorders;
Pregnancy;
During illness.
Photography by Nick Despres, please see www.nickdespres.com