Pose of the Month- July by Emma Despres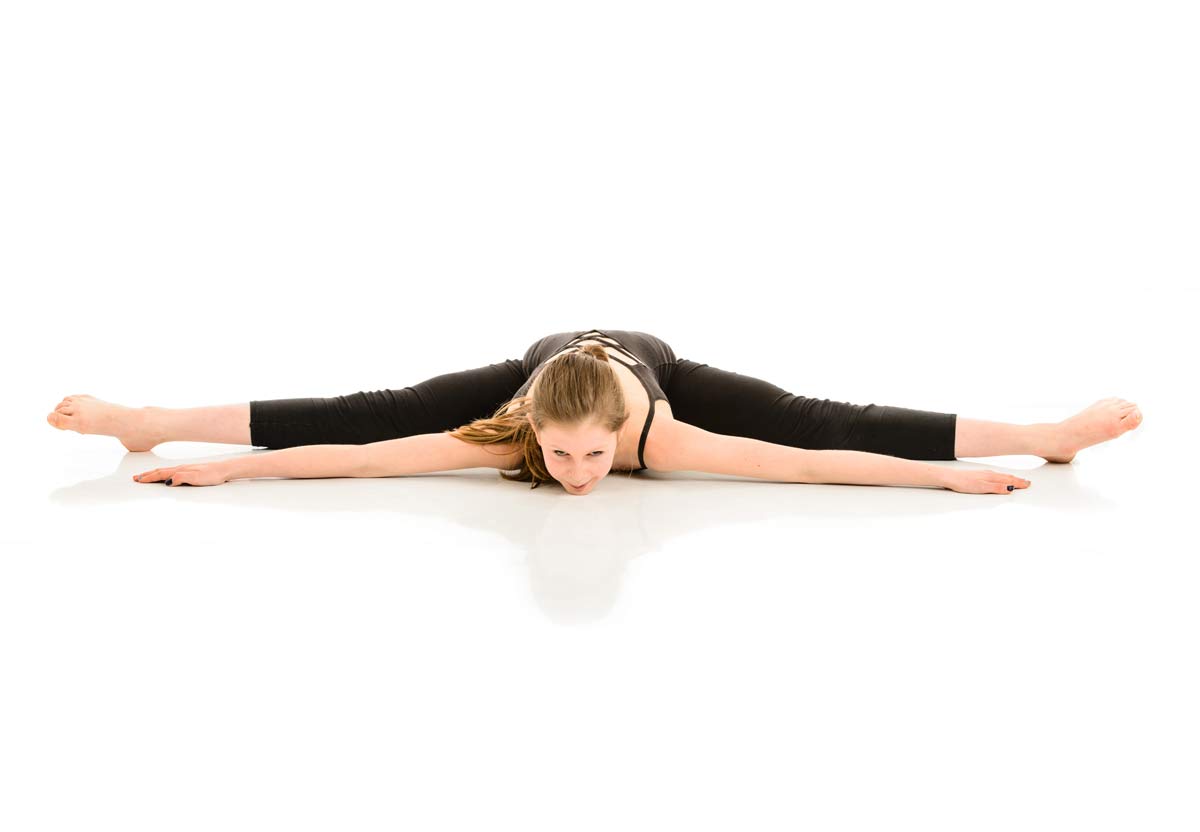 Wow, how time flies, July already, and with that the beginning of the holiday season for so many.  Doubtless many will be heading to warmer climes, a little like last year we are being challenged with a lack of consistency in our British sunny summer days, although nature is looking beautiful regardless.
Talking of 2012, the much famed "year of change", I can't help thinking that it was actually setting us up for this year, 2013, with all that change manifesting  – lots of babies, lots of redundancies, lots of changing relationships, let alone the transformation  in perception of life which goes with all this.
The Solstice has now passed and so too the super moon, which means that the dust should soon settle.  It was a powerful week and many would have felt it shaking things up a little.  Those who are feeling challenged may discover that perceived negative life events can actually turn out to be blessings in disguise, all we can do is ride the wave and repeat the mantra "this too will pass", as everything does eventually.
Moving into July, this too will soon pass, so it really is time to get out there and embrace it as best you can.  I truly believe we can benefit this month from spending some time sitting gently upon the earth, enjoying the stillness of the moment within ourselves, as we are, as the world is, and therefore encouraging a  gentle acceptance of the nature of simply "being" in this frenetic world of doing.
Upavistha Konasana (seated wide leg bend)
While beginner's  may grimace at the mention of this pose due to the huge amount of flexibility in the hip and groin area required to master it, it can teach us an awful amount of patience and over the years we may come to love the effect it has on us.  It is one of my favourite poses, fantastic for women and particularly pregnant ladies when practiced with integrity and awareness.
Benefits
Deep stretch for the inner thighs and hip joints
Intense stretch to hamstrings and back and spine
Strengthens the spine
Increases flexibility in the hip joints
Tones and massages the whole pelvic and abdominal area
Reduces pelvic congestion
Stimulates the entire pelvic region including the ovaries
Great for menstrual ailments and infertility
Calms the brain
Contraindications
Lower-back injury – sit up high on a folded blanket and keep the torso relatively upright
Photography by Nick Despres, please see www.nickdespres.com