Pose of the Month-Eka Pada Raja Kapotasana (Single Leg Pigeon Pose)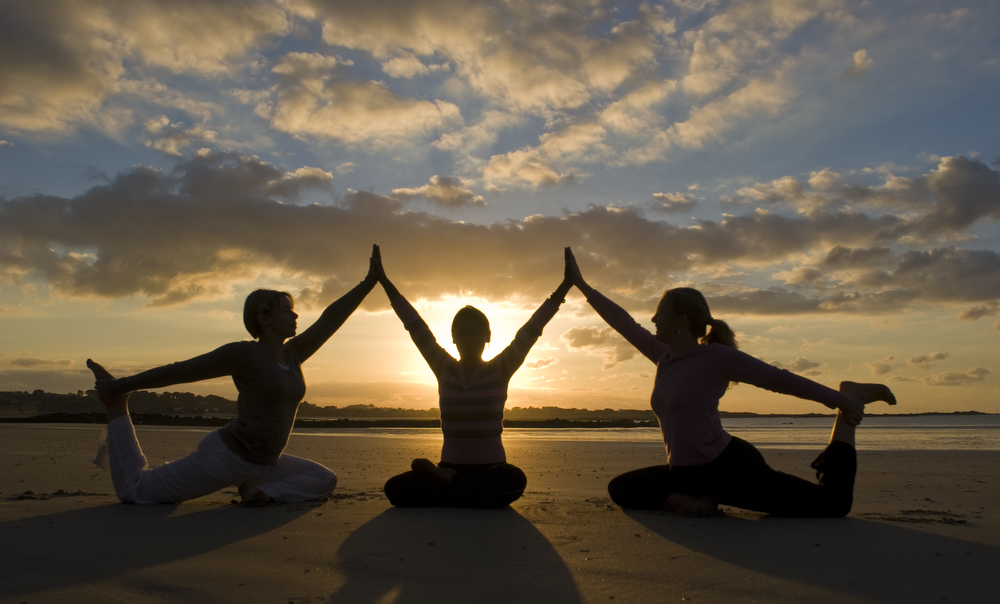 Pose of the Month – October – by Emma Despres
The Equinox arrived bringing with it unseasonably warm and sunny weather so that swimming in the sea has been a true joy these past few weeks!  Still, signs of autumn abound – the hedgerows have now been cutback and many of the fields ploughed, the leaves are turning brown and collecting on the ground.  The blackberries have appeared and stunning red berries are covering the hawthorn trees so that the landscape is dotted with red.
In the Celtic calendar, All Samhain (All Hallows' Eve) is celebrated at the end of the month on 31 October.  "Samhain" means 'end of the summer' and marks the end of the agricultural season and the beginning of the Celtic year.  For our ancestors, this was the time when the majority of the herd were butchered, providing food for the winter months ahead and the veil between the two worlds was deemed thin – now it is a time for celebration with tricks and treats and dressing-up as ghosts and witches!
On a personal level, this is the time to rest and re-evaluate your life and goals.  Samhain should see the manifestation of the intention you established at the beginning of the year.  It is important to protect this and stay present with it, gracious then, for it is difficult to put energy into new goals until you have firmly established the older ones first.
As such it is a time to gently retreat, grounding the energy of manifestation by keeping feet firmly planted to the earth and resisting the temptation to rush ahead.  Furthermore we should make sure to nourish ourselves and strengthen our immune systems with warming and healthy vegetable soups, enjoying the heat of the fire and the darker evenings as the days shorten.
On our Yoga mat, it is time to continue with, or for many, re-establish a regular practice to provide support as we transition from one way or being to another, particularly with the imminent seasonal change – this really is a period of some significant change for so many and it is so important that we try and stay centred throughout.
Pigeon is a wonderful pose to support this transition as it provides us with the opportunity to embody our experience of impermanence and change so that it is something to be embraced rather than feared – what is initially felt as discomfort shifts into an incredibly different sensation the more we sit with it, focusing on our breath, softening the hips, feeling ourselves supported by the earth and remaining present in the moment, where all is well.
Eka Pada Raja Kapotasana (Single Leg Pigeon Pose)
Benefits
Opens the hips and the chest;
Lengthens the hip flexors and external rotators;
Stabilises the hips;
Stimulates and stretches the abdominal organs;
Strengthens the back;
Can ease sciatic and lower back pain;
Disorder of the urinary system is rectified;
An opportunity to open the heart and release stuck emotions from our hips.
Contraindications
Those with knee and hip problems should approach with caution and may not be able to practice this posture
Photography by Nick Despres, please see www.nickdespres.com