Pose of the Month- April- Virabhadrasana II by Emma Despres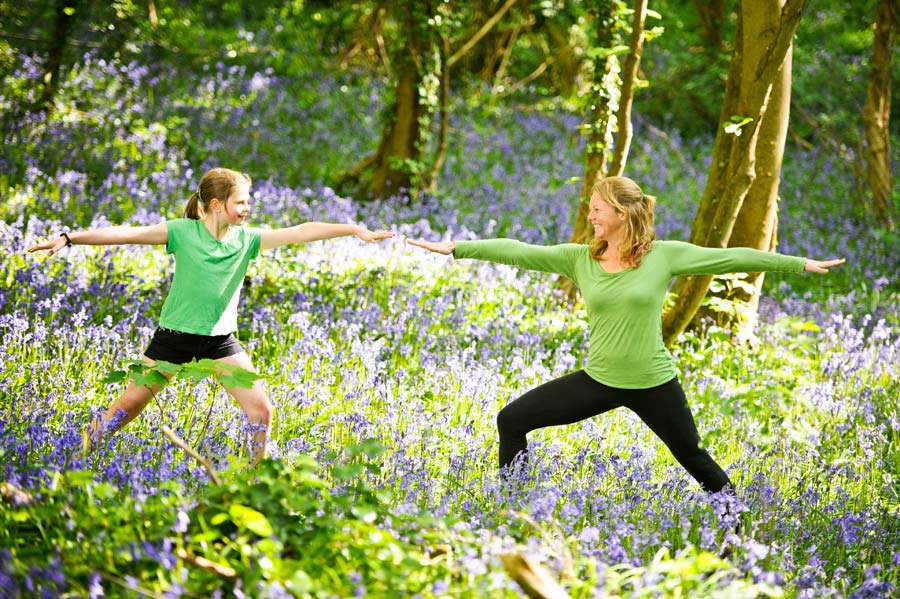 April – Virabhadrasana II (warrior 2) by Emma Després
"Oh what a beautiful morning, oh what a beautiful day", how wonderful that Spring has finally arrived with the vibrant energy of new life, lighter evenings and glorious landscape, hooray!
Yes indeed, it does feel that we have waited quite some time for the change in season, but what a joy with all the bright yellow flowers enlightening our world, let alone those magnificent magnolia trees and breathtaking cherry blossom, nature is indeed abundant in her beauty, making it worth the wait and reminding us that from darkness comes light.
With the Aries new moon beginning the month we are encouraged to let go of worrying about what is going to happen next and focus our intention on where we are headed instead.  A perfect time therefore to get yourself outside, ground your feet to the earth, open your heart to the world and keep your eyes focused ahead while dancing in the glory of the vibrancy of all this new life.
This means staying focused, no looking back over your shoulder, no regret, just trusting that things will work out for the best and enjoying every moment of the journey, even though we you cannot be sure of the outcome.
Benefits
Shapes and strengthens the leg and shoulder muscles.
Cramp is relieved in the calf and thigh muscles.
The abdominal muscles and organs are toned.
The body gets great elasticity through the practice of warrior 2 and prepares you for all other standing poses.
Contraindications
None
Photography by Nick Despres, please see www.nickdespres.com