Local British herbs for boosting immunity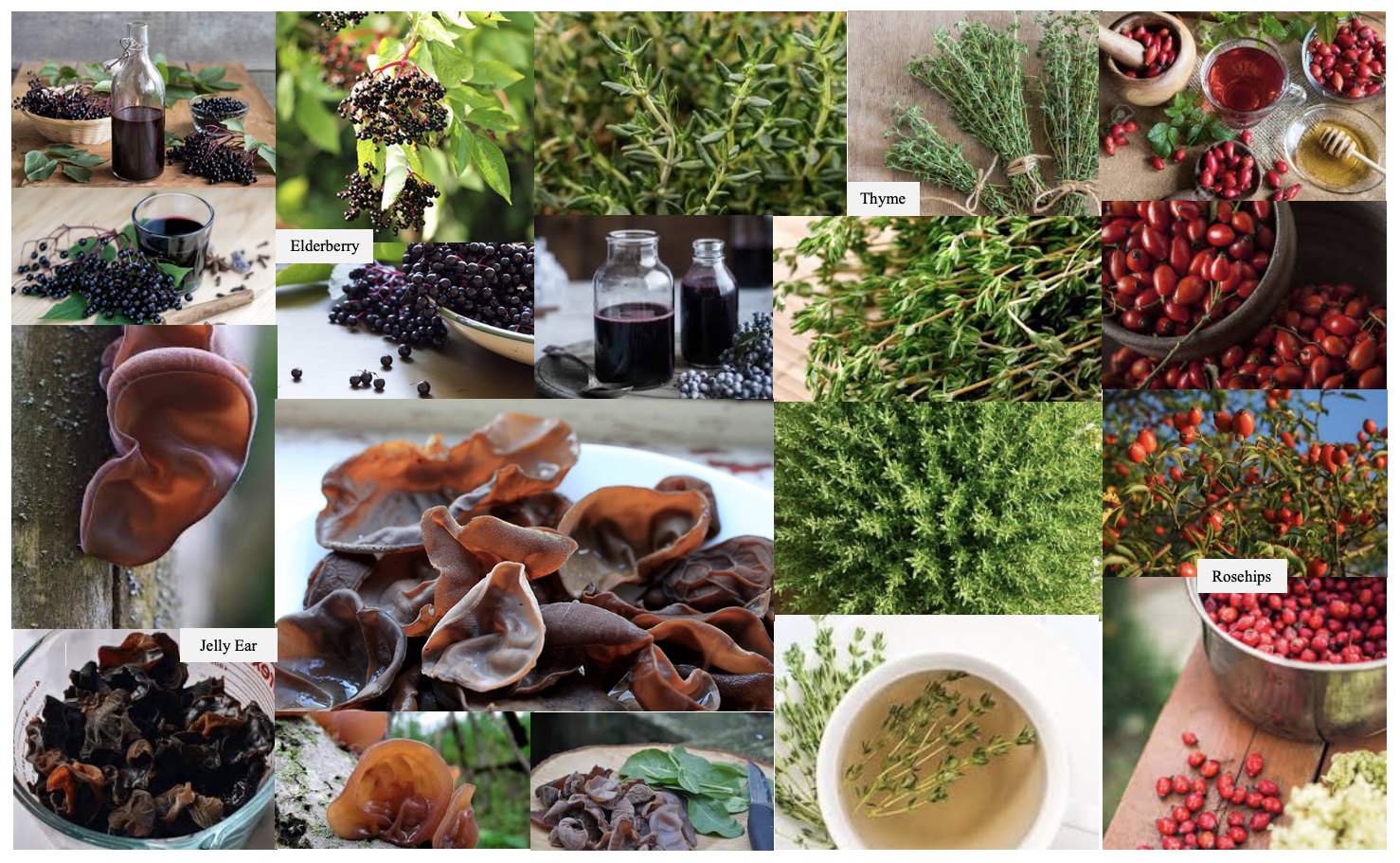 It's October. A month that for me, seems to feel the effects of the whirlwind that is September where we have jumped back into that work mode after some slower paced summer months. If you are not conscious to find those moments of calm and clarity it can leave you feeling a little frazzled. Putting those important immune systems under pressure.
A good way to support your body during this time and keep those winter colds at bay is by incorporating a few easily accessible herbs and remedies into your diet.
Being a forager and living in the countryside I appreciate a few of these may be less accessible for some, but I'd be surprised if you weren't able to forage them in a large local park.
A few of my favourites are:
Elderberry Tonic
Whether you make your own (recipe on our blog) or buy it from the health food store, elderberry syrup is a real friend to get you through the winter months.
Packed full of Vitamins C and antioxidants, it's a super tonic for the respiratory system supporting your body in cases of coughs and more serious bronchial complaints.
Thyme
If you don't have a herb garden but you have some space for one or even a few pots I encourage you to plant some thyme.
During the winter months this is one herb I would not be without.
Thyme contains high levels of thymol, which gives thyme its antimicrobial properties against bacteria and fungi. This is why it's a first rate immune boosting food! High in antioxidants, thyme has been shown to prevent oxidative damage to DNA in human lymphocytes.
Add it to as much of your cooking as possible and infuse with hot water for a soothing tea.
Rosehips
As you drive through the country lanes you can't help but see flashes of red in the hedgerow from September till December.These are the Rosehips. Containing one of the highest concentrations of Vitamin C, they truly count as a UK superfood! I like to infuse the whole berries in boiling water as a tea or simmer with other winter berries such as blackberries, sloes and hawthorns to make a more concentrated stock.
Alternatively you can remove the outer skin from each rosehip (the inner hairs inside irritate) and eat them simply by themselves.
Jelly Ear
Also referred to by its latin name Auricularia auricula-judae. This is the fungus that you will often see growing on Elder trees.
In China the medicinal properties of the Jelly ear have been recognized for centuries: They are believed to be another excellent remedy for colds and flu by lowering body temperature.
In Africa it is used as a blood tonic and in the UK we have used it to heal everything from jaundice to sore throats.
I like to infuse with hot water as a tea or alternatively slice up thinly and add to stir-fry's with tamari and toasted sesame.
Being predominantly wild herbs please make sure you have correctly identified the above before eating them. Consult and expert if necessary.
There are a lot of wild food courses available and I encourage you to sign up for one in the spring to learn more about our native superfoods.
X Primrose