Beetroot LSA Pancakes… the ultimate pink pancake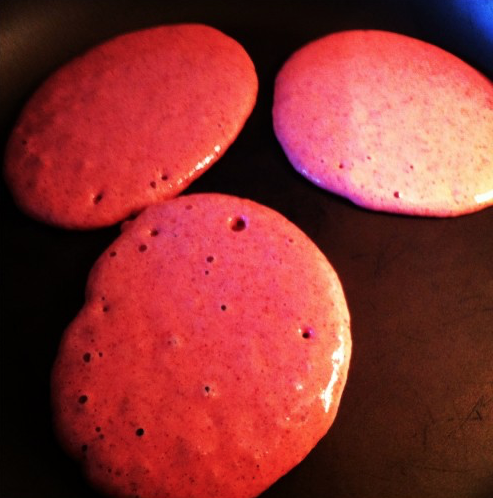 Fancy a mid week treat for breakfast but want to keep it healthy?
I think we have the solution- Beetroot LSA pancakes. I made some this weekend and they went down a treat.
Simply add a tablespoon of our Super Organic Beetroot LSA to your regular pancake mix. If you want a lovely gluten free shop bought variety then keep an eye out for Gluten Free pancake mix by Orgran for quick easy pancakes…
The LSA adds the perfect protein hit to your pancakes keeping you feeling fuller for longer and nourishes your nervous system first thing.The ground linseeds and sunflower seeds give you important omega 3 and 6 oils and almonds being the only alkalising nuts add extra flavour to your pancakes along with the natural sweetness of the beetroot powder, the ultimate blood cleanser.
Also don't stop at pancakes! This versatile mix can be added to cake and muffin mixes, smoothies or served on top of some lovely natural yogurt..yum.. and the kiddies will love the fact that it turns everything it touches pink!
Enjoy!