An Interview with Explorer Ben Saunders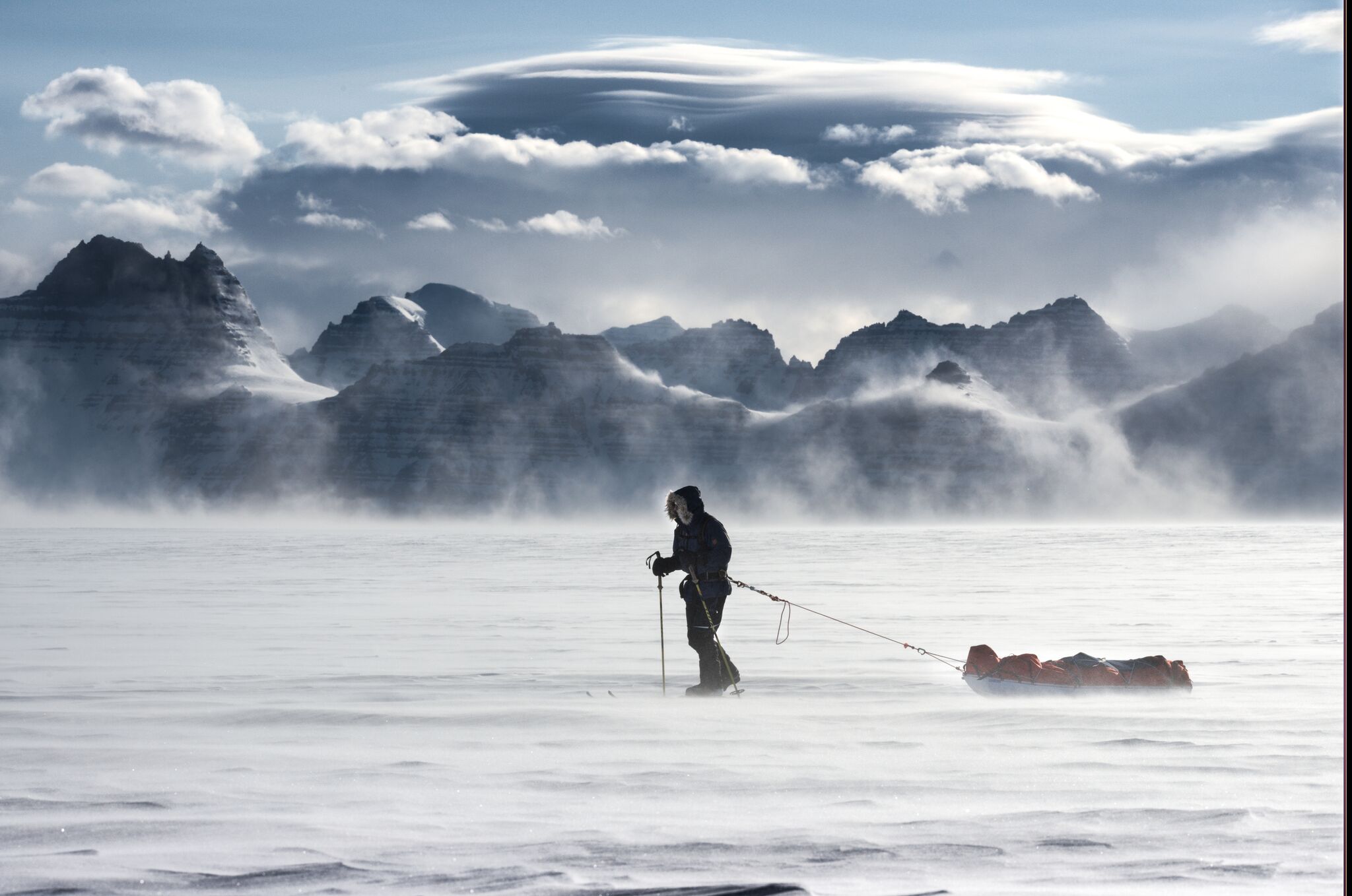 I am really excited to be interviewing intrepid explorer Ben Saunders about life and his recent expedition to Antarctica.
It was his 12th expedition, a west-to-east traverse from Berkner Island to the Ross Ice Shelf via the South Pole. Ben did the trip in memory of his friend Lt Col Henry Worsley, who nearly completed the expedition before falling ill and passing away in hospital in Chile in January 2016.
Due to poor weather conditions, the expedition took longer than Ben envisaged and he made the decision to end the expedition at the South Pole. The expedition raised funds for The Endeavour Fund, the same charity supported by Worsley.
What was your earliest experience of adventure as a child?
I grew up in the West Country and was lucky enough to be outdoors a lot as a young boy, climbing trees, swinging in the river. I think my earliest expedition was a school trip to Dartmoor, aged eleven.
When did you realise that these outdoor adventures needed to be a much large part of your life, indeed become your career?
After I left school, I worked for six months to save some money and then went travelling in the Himalayas. I then went on to spend a year in the Scottish Highlands working at the John Ridgway School of Adventure. These were pivotal years for me and John was an incredible mentor and someone that, looking back now, I realise inspired me profoundly.
These are long, hard and often quite dangerous trips and your recent one even more so as you were on your own.
What are the main emotion/s or drive behind doing them? 
Paradoxically on solo expeditions I'm normally so busy that there isn't much time left over to dwell on my situation and feel lonely or sorry for myself. The motivation because this particular trip was to honour the memory, achievements and philanthropic legacy of a friend.
Walking solo for long distances reminds me of pilgrimages, which often end in spiritual realisation. Did you have any profound realisations during this time of solitude?
I thought this expedition might become some sort of pilgrimage, but I was so busy navigating through the white-out and over the sastrugi that I had no time to think about anything other than where to place my next ski.
What home comforts do you miss most on these trips?
I miss my dog! Coffee, hot showers, riding my bike, being able to walk around without mittens on.
You took Primrose's Kitchen muesli and granola with you to eat for your breakfasts whilst on this trip.
Did you have a favourite flavour? Courgette and cacao granola – sounds peculiar, actually quite tasty.
Did they give you the energy you needed in the morning? They did. We also added powdered coconut cream to up the fat and calorie content.
Two topics that are headlining at the moment are plastic pollution and mental health.
I am interested, are the polar regions pristine or are they littered with plastic and pollution?
They are relatively pristine but the broader effects of climate change are perhaps more apparent there than anywhere else on the planet.
The preparation for these trips I imagine is nearly as hard as the trip itself due to the high fitness levels your body has to perform at.  Is this a case of mind over matter?
Very much mind over matter, but it's also a high consequence environment where the cost of a mistake can be very high indeed, so both your body and mind need to be functioning at a high level.
Does anxiety or fear ever get the better of you?
I'm definitely not immune to fear and there have been some genuinely frightening moments on all of my big expeditions.
And how to you overcome it?
By having sufficient motivation and a goal that matters to you to keep on going.
What is the next trip in Ben Saunders diary?
Honeymoon!
What is the greatest piece of advice you have ever received that has helped you in your life?
"Leave people, places and things better than you find them" – John Ridgway
Finally, what would you like your legacy to be?
To inspire people to live more adventurously
I find your achievements so inspiring Ben so thank you for answering my questions.
I encourage readers to go and hear Ben at one of his speaking events if they haven't already or catch his TED talk online.
You can find information on Ben and his upcoming events at www.bensaunders.com